Santiago Solari insists that he might have followed the same pathway as Zinedine Zidane in terms of how he has earned the managerial job at Real Madrid, but there are no questions of any comparison between the two individuals because the stature of Zidane is much, much bigger.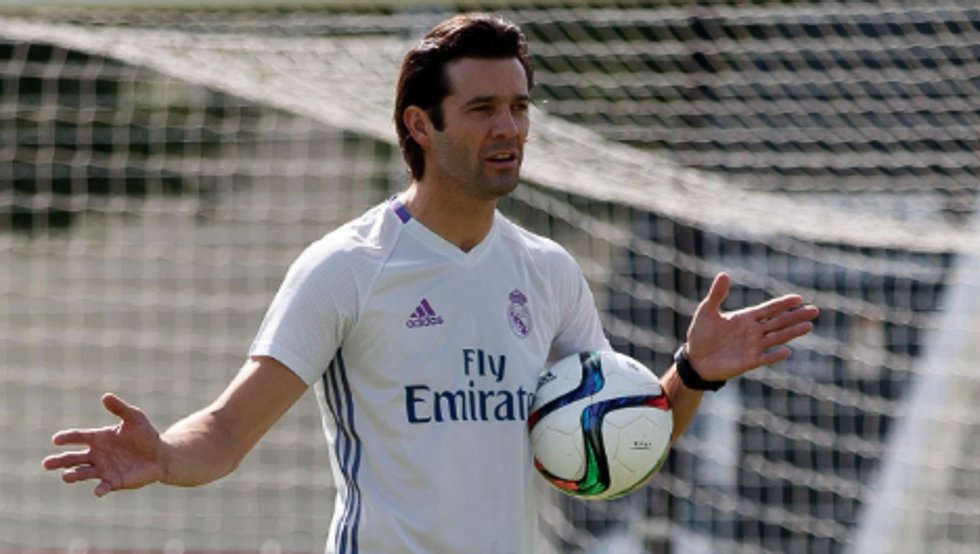 There are a lot of similarities between Solari and Zidane. Both of them remained a part of the Real Madrid set-up as a player for a long time and then remained in charge of the club's B team before being given an opportunity to take charge of the senior team.
According to Solari, it's just inappropriate to start the talks of his comparison with somebody of the stature of Zidane because Zidane was not only one of the best of all time as a player, he left his legacy as a manager too and it's really difficult to be going to match what he did during his managerial stint at Real Madrid.
Solari was initially tried on an interim basis by the Madrid owners to see if he is ready to take over the senior team and it turned out absolutely fantastic as he guided the team to some fantastic performances. Madrid, under him, secured 4 victories on the bounce dominating all of those games finding the back of the net on a total of 15 occasions. Fans who had been lost under the Lopetegui era suddenly flooded via this link to buy tickets to the newly-entertaining side.
It saw Solari getting rewarded with a permanent position at the helm and a contract of 2 years and he is mighty pleased to have gotten the big opportunity.
"I am very grateful and excited. It is an enormous and beautiful responsibility. For me, nothing changes with respect to my previous 11 years spent at the club. The important thing is the players, and the commitment I have to working day by day." Solari was quoted saying by espn.