Immediate past Spanish champions Real Madrid have identified the replacement for Frenchman Varane who's close to finalising a move to Premier League side Manchester United.Spanish publication El Gol Digital claimed that Real Madrid are eyeing highly rated Ajax Amsterdam player LisandroMartinez as the replacement for Varane.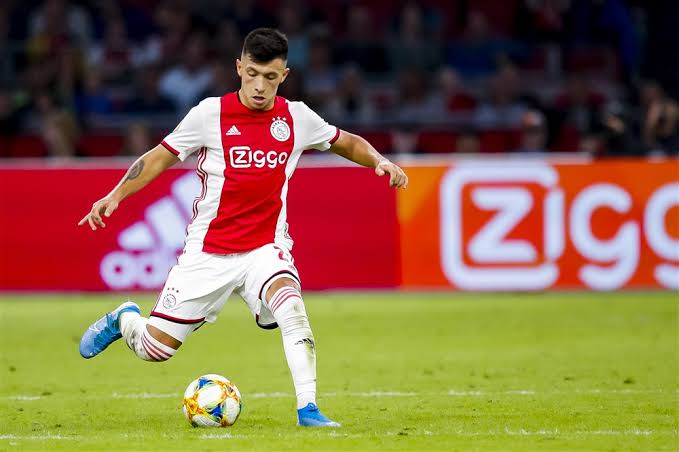 Real Madrid arrived at the choice of Martinez as a possible replacement for Varane thanks to the use of Big Data Analytics.
Martinez, 23, moved to European football to play for Dutch Eredivisie giants Ajax Amsterdam two years ago. He signed for Ajax from Defensa two years ago. The Argentine player has five goals and two assists in 83 games in all competitions.
Ajax defender Martinez was part of the Argentina team that won the Copa America tournament hosted in Brazil this summer. Paris Saint Germain (PSG) netted the only goal of the game in the first half to give Argentina their first title in close to three decades. Martinez was not a regular for Argentina at the Copa America tournament but he has shown enough to attract the interest of big clubs such as Real Madrid thanks mainly to his performance in the red and white colours of Ajax Amsterdam.
Real Madrid are lean at the back following the exits of both Sergio Ramos and French World Cup winner Varane this summer. To this effect, they are expected to make a move for at least one central defender before the close of transfer window.
Ramos was the Real Madrid skipper before he left the club to sign for PSG on a free transfer. Austrian international David Alaba has signed for Real Madrid from Bayern Munich on a free transfer and he could be the man to replace Ramos in the starting XI under new manager Carlo Ancelotti this season. In addition, Alaba is a versatile player who can function well in many positions on the pitch.