Michel Salgado is a retired Spanish professional footballer who played as a left back during his career. He was known for his combative tackling and attacking play. Attesting to his aggressive style of play, Salgado's former Real Madrid teammate Steve McManaman described him as the hardest person in the world, a genuine psychopath, even in training.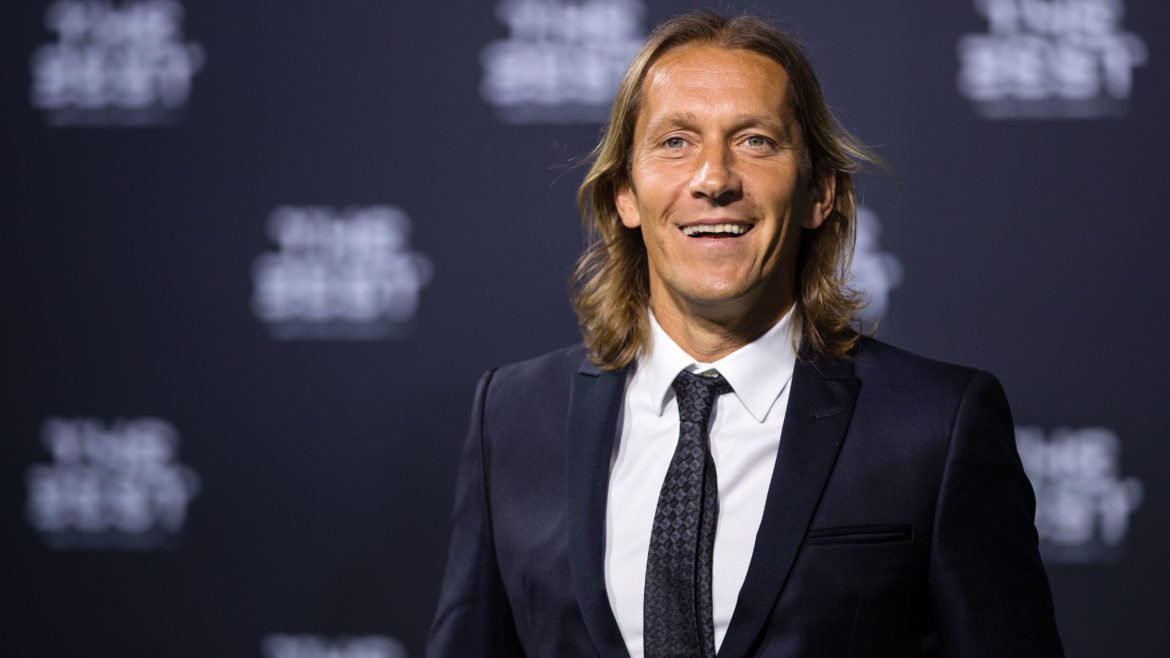 He spent an entire decade at Real Madrid where he really established himself as a top Spanish left back. He made an amazing 254 league appearances in total for Real Madrid, scoring four goals between 1999 and 2009. During a 15 year period in Spain, Salgado, who appeared in 343 La Liga games, scoring seven goals – represented the Spanish national team, collecting more than 50 caps and appearing in one World Cup and one European Championship.
Salgado began his professional career with hometown's Celta de Vigo, making his La Liga debut in a 0–4 away loss against Real Madrid. He was loaned out for a season to UD Salamanca in the Segunda División, and after his return became the first-choice in the left back position. During his time at Celta, Salgado was involved in an incident with Atlético Madrid's Juninho Paulista in February 1998 with Salgado getting into a dangerous challenge the Brazilian to leave him sidelined for six months.
In 1999 Salgado was purchased by Real Madrid for €11,000,000, appearing in 29 league games in his first season while also helping the club to win the UEFA Champions League. He was a regular starter during his first seven years, but was relegated to the bench by former Sevilla FC youngster Sergio Ramos after arriving at the club in 2006. Real Madrid fans still show their appreciation of Salgado's ten years' service to the club till today. He remained a faithful servant all through.