2016 was probably one of the best years of Cristiano Ronaldo in terms of football accomplishments as the Portuguese attacker lifted the Ballon d´Or as well as the La Liga and the UEFA Champions League pieces of silverware.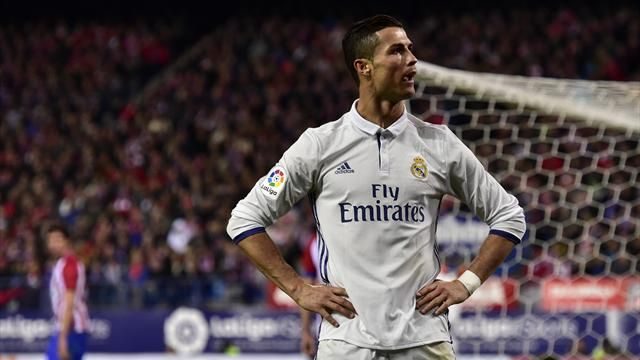 For decade, there has always been a debate involving Lionel Messi and Cristiano Ronaldo as to who is the overall better player. There are some seasons when the Argentine star of Barcelona wins more competitions with his team but in 2016, it was C.Ronaldo who came out on top with more titles added to his collection.
During the 2016 summer transfer window, rumors began to spread around suggesting that Kylian Mbappe or another youngster would be signed by Real Madrid and eventually go on to replace C.Ronaldo but the Portuguese superstar has recently stated that he wants to continue adding more pieces of silverware to his collection.
At the age of 32, the star of Real Madrid has no desire of slowing down by any means as his intentions is to win more and from the looks of it, not leave the Spanish club anytime soon.
Winning important trophies with my club last year was great, just like the individual trophies, and to do it again would be great. You have to work hard, year after year. I will continue to do it, football is my life, it is my passion." Cristiano Ronaldo said in a recent interview.
In the world of football, the peak of a player is generally considered to be around the age range of 25-29 but Messi and C.Ronaldo continue breaking records and shocking the world despite being in the later stages of their career.
One of the tasks that C.Ronaldo is aiming to accomplish with his teammates in Real Madrid for the upcoming season of 2017-2018 is to defend the UEFA Champions League and the La Liga title which is an extremely difficult thing to do.