Dortmund forward Pierre-Emerick Aubameyang has refused to rule out a move to Spanish giant Real Madrid.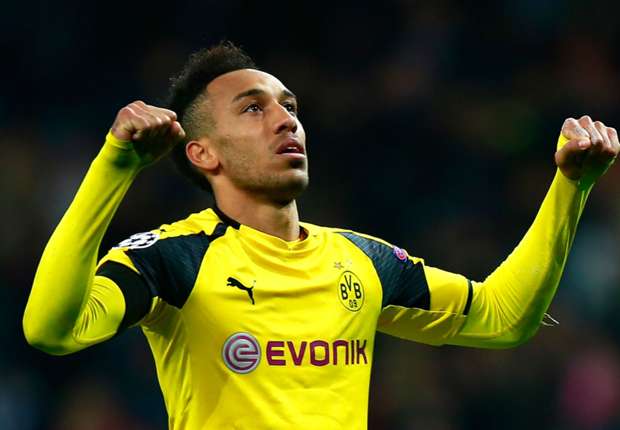 The player has even revealed a link to his family, fuelling speculation that a move could happen next summer. The African star added that he would not be very disappointed if the move does not finally happen.
"Real has a close connection with my family. The media is doing too much. It's a childhood dream. But, as I always said, I play at Dortmund and I'm glad to be here and it's really good for me.
"And I don't even know if Madrid really wants me. If Real comes one day, then that's good. Otherwise, life goes on. This is not a problem," Aubameyang reportedly told beIN Sports.
Also, the player confirmed that French giant Paris St Germain have been in contact with him.
On the other hand, Madrid are reportedly willing to bring back Mesut Ozil should playmaker James Rodriguez push for a move to any interested club. Premier League giants Manchester United and Chelsea are leading the race to sign the Columbia international who has fallen out of favour at the Santiago Bernabeu.
Spanish source Don Belon reported that Madrid would lure German Ozil back to Spain if the deal for Rodriguez happens. The Arsenal player spent three years at Madrid before switching in 2013. The player has been in impressive form this term, further solidifying his position in the Arsene Wenger setup. His partnership with striker Alexis Sanchez has been rewarding and promising.
However, Ozil is yet to sign a new deal, which is set to expire in 2018. Arsenal are believed would do anything to retain the star soonest as they risk losing him if top sides come calling from next year.